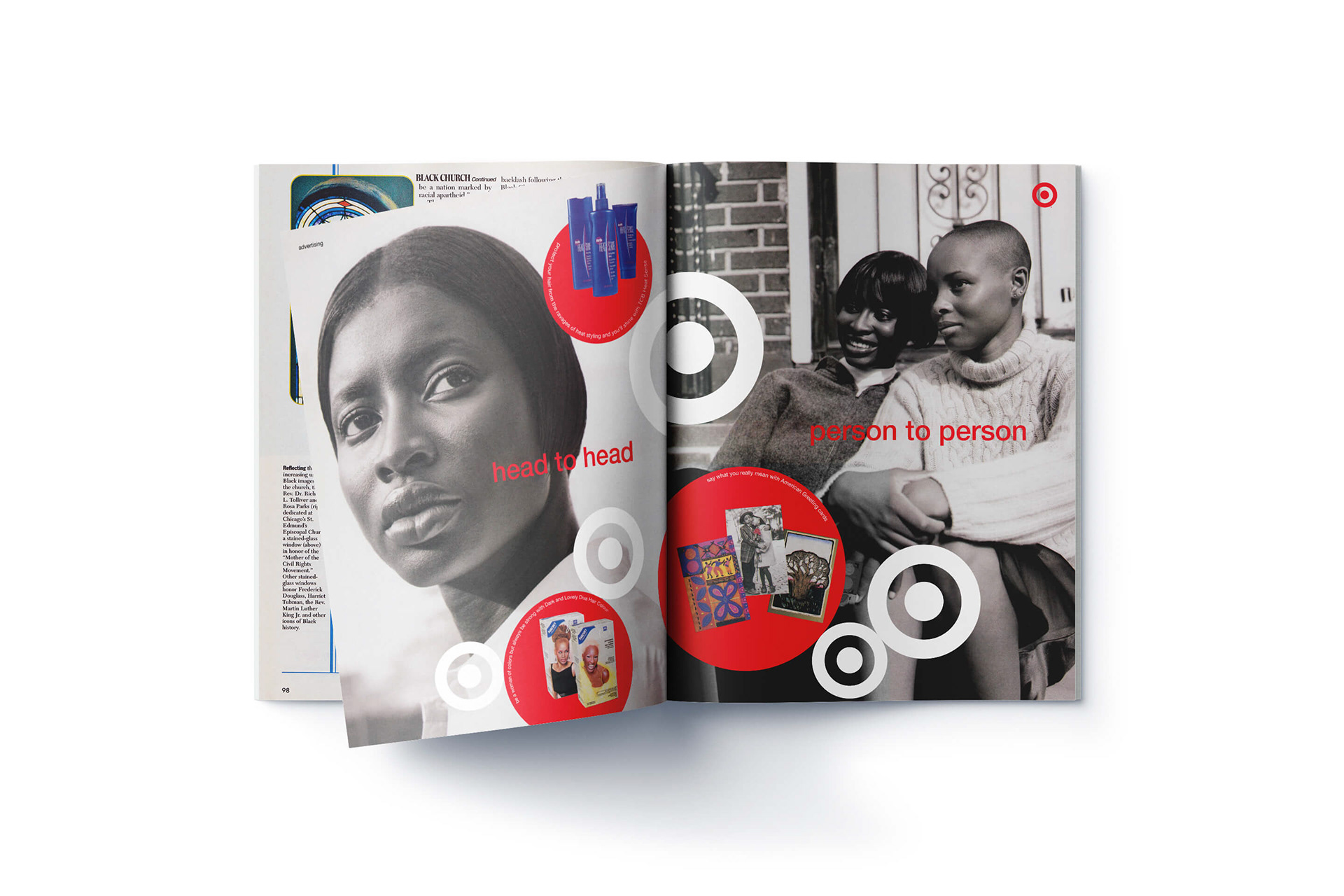 BETWEEN US



Headquartered in Minneapolis, Target Corporation was founded in 1902 and is today the second largest retailer in the US. The brand has tasted massive success with its expansion in urban markets within the United States.
When

Target was offering personal care promotions specifically to its loyal customer base, it created and ran a unique marketing campaign to target the African American market. With this micromarketing campaign, specific products were marketed directly to this group of customers.
We divided the ad campaign into two phases. First a teaser image advertising was launched to cultivate positive attitudes about the brand in this specific niche market. Our focal point were large full size portraits of young urban African Americans on billboards and postcards to entice interest and grab attention. A model photo-shoot by celebrated photographer Dana Lixenberg was set in an urban cityscape.
The second phase introduced the products and targeted the group of consumers and get them to take action, in buying the products. A 4 page ad had a dot pattern of the Target trademark Bull's Eye superimposed on the portrait images. Part of the dot pattern functioned as containers for the different featured products.